After 6 weeks in Kommetjie I was now traveling to George, South Africa. George is located on the far eastern end of Western Cape, just before you cross over to Eastern Cape. I had been honing my surfing skills at Kommetjie and wanted to try out Jeffery's Bay. I stopped off in George for a week on the way to Jeffery's..
George, South Africa
George is not located on the beach, it is located a few kilometers inland. This was a good location for me because I wanted to explore this section of the coast. From George it is a short drive to Mossel Bay, Glentana Wreck and Wilderness. Other than location, there is not much reason to visit George.
Mossel Bay, South Africa
This is a harbor town that is economically dependent on agriculture, fishing and the commercial harbor. I visited to check out the surfing breaks at the end of the point which Mossel Bay sits on. These are easy to find just drive through town past the harbor until you get to the park.
Billabong Pro Junior Series
The surf competition was for local junior competitors. The ages of the competitors was from about 7 years to 18 years old. What was really amazing was when the little guys were out surfing their heat, a few sets of 10-15 ft waves came rolling in. Relatively speaking, a little guy that's 3 feet tall (or less) is really surfing on what would be a 20-30 foot wave to an adult of average height.
They handled it well and put on a great show. Please at the end they had a freestyle competition where the competitors tried out some aerials.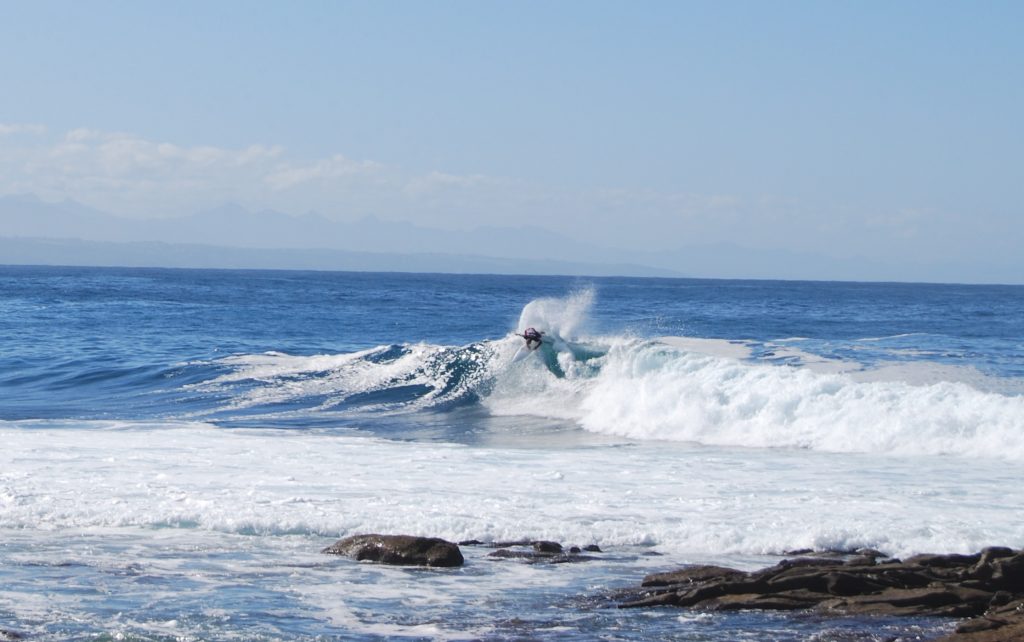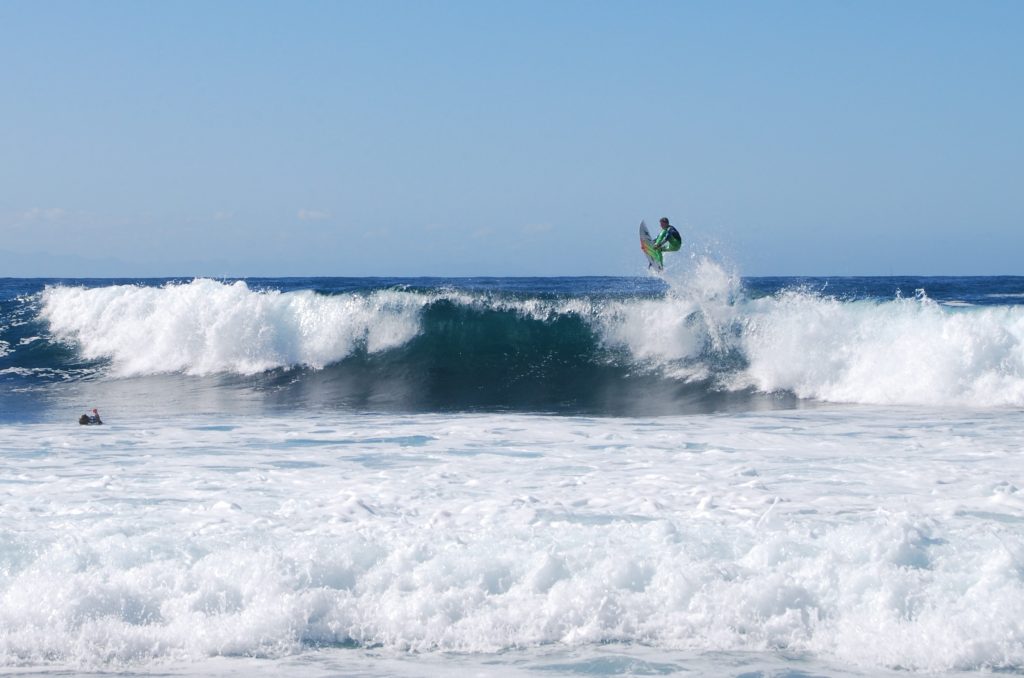 Seal Island Attracts Big Hungry Sharks
What is scientifically fascinating about Western Cape South Africa is the way that the local surfers, the cape fur seals and the great white sharks all seem to get along. Sharks are a reality for all salt water sports in South Africa. But there is an additional factor warranting further consideration at Mossel Bay.
About 1 kilometer away from the surfing breaks in Mossel Bay is a place called "Seal Island". There is a large population of cape fur seals that live here. The favorite food of great white sharks in South Africa is cape fur seals. This guarantees that there are a LOT of big sharks in the area.
Humans are not in the shark food chain, the problem is that surfers, body boarders and spear fisherman can be mistaken for seals. When humans are attacked it is not deliberate but instead a case of mistaken identity.
There have been several shark attacks in this general area including fatalities at both Mossel Bay and Glentana. To be fair, shark attacks are extremely rare and not all attacks result in a fatality.
Nonetheless, where there are waves there will be surfers. I wasn't so excited about surfing in this area. The waves didn't look so great and I didn't feel like testing out the local politics in the surf line up. Plus, the sharks were in the back of my mind.
However, fear of sharks, in no way impeded down the local surf competition that documented previously.

Glentana Wreck
The Glentana Wreck isn't exactly a shipwreck. It was a dock that was being towed from London, South Africa to Cape Town in 1902. In route, it broke loose and its final resting place is Glentana Beach.
Glentana Beach is a short drive from George and the beaches there are sublime. Just find the parking lot at Glentana Beach and hang a left for a few kilometers. The wreck is easy to find.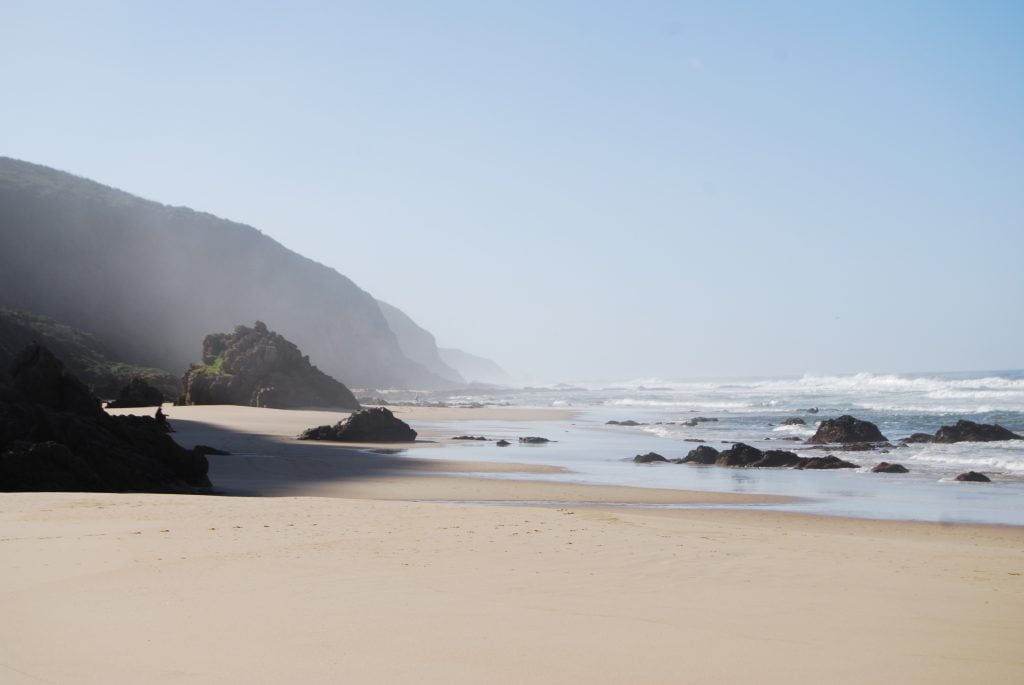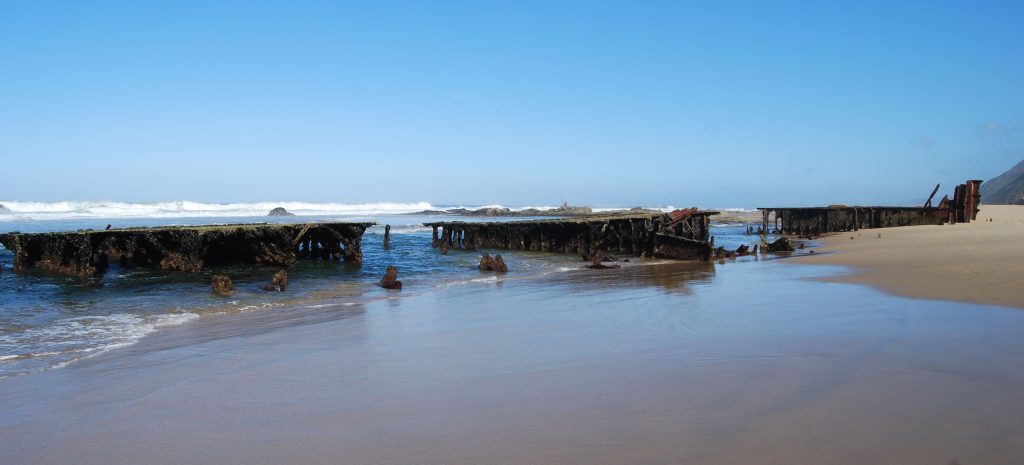 Wilderness South Africa
Wilderness is a small beach town along the Garden Route. The Garden Route actually starts in Mossel Bay but near Wilderness is where it starts to get interesting. I will be driving the Garden Route to Jefferey's Bay in the coming days and I will discuss it more in the next post.
Conclusion
The beaches are fantastic. The surfing is supposed to be pretty good, notwithstanding the petty local politics and the sharks lurking beneath the surface. Due to the lackluster waves and the abundance of long boarders in the water, I decided to put my surfboard in dry dock for the week.