Looking for a secret island getaway in Thailand? If so, set your sights on Ko Bulon Leh and Koh Bulone Pai. Why are these the best of Thailand's secret islands? It is because they offer a mixture of low development, pristine beaches and a unique island community.
The Best of Thailand's Secret Islands
I discovered these scarcely inhabited little gems with the help of the proprietors at the Grand Andaman Hotel in Satun. Indeed, the proprietors introduced me to the local fisherman who would be my island hopping guide for three days.
Additional perks at the Grand Andaman include a motorbike rental option and the hotel is situated adjacent to the Mu Ko Phetra National Park. All in all, I had a fun seven days there before traveling to Phuket.
Mu Ko Phetra National Park
The neighboring national park offers a nice walking path that used to extend all the way around the peninsula that separates Pak Bara Beach and Ao Nun.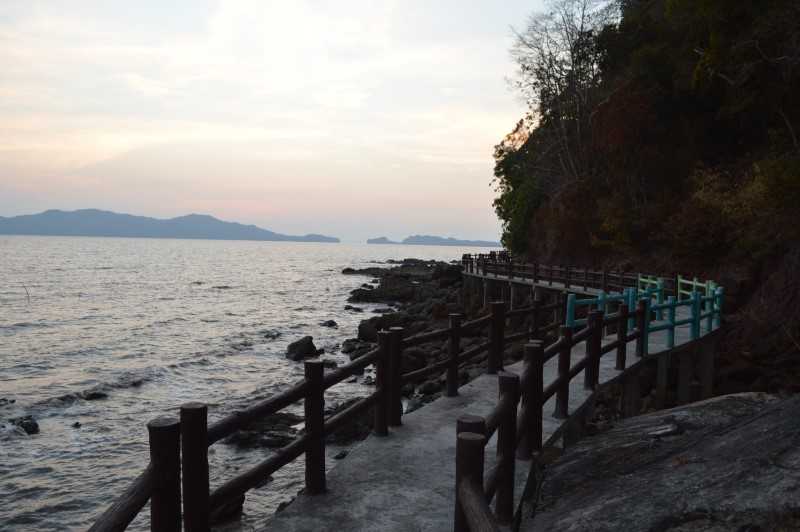 Unfortunately, a portion of the path has collapsed. Possibly the damage occurred when the 2004 tsunami struck Southern Thailand? I am not sure.
Fortunately, it is possible to drive around to the viewpoint on the Pak Bara side of the park, so you can still enjoy most of the path. There are also some geological phenomenon such as Khao To Ngai fault zone to enjoy along the way.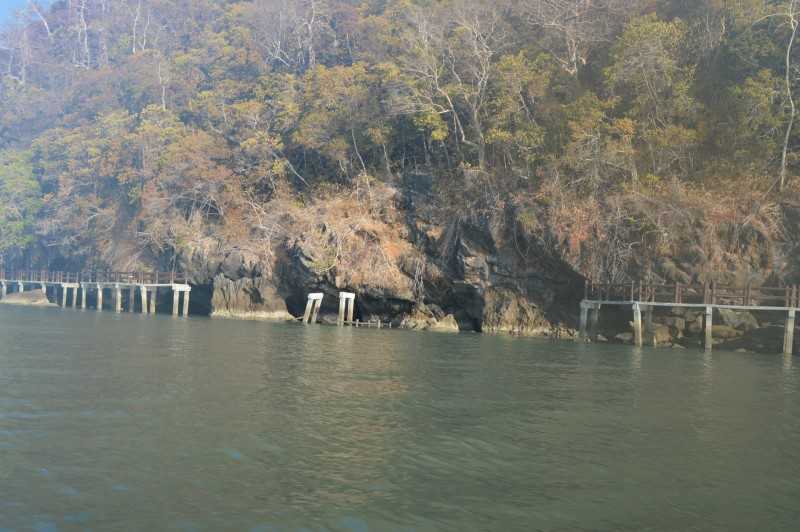 My Guide to Thailand's Secret Islands
My guide was a local fisherman who used the ubiquitous Thai longboat for transport. Although he didn't speak much English, it was not necessary. Our main objective was fishing, snorkeling and exploring Thailand's best secret island destinations.
Unfortunately, some of the islands were not approachable by boat. Therefore, I would need to disembark in the water and swim ashore, snorkeling through the coral formations along the way. As a result, I did not have my camera with me when I got to dry land.
However, some of the islands have some nice features such as caves, secluded beaches, lookout points and unique geological formations. Hopefully, you will discover them for yourself someday.
Ko Bulon Leh
Ko Bulon has the bare essential comforts such as home stays, beach bungalows, restaurants and a single Reggae bar operates on the island. Also, there is some limited access WIFI.
More importantly, it offers two pristine white sand beaches and some limited snorkeling opportunities from shore. Unfortunately, the water was a bit murky while I was there. But my guide seemed to think that it was a pretty good spot on better days.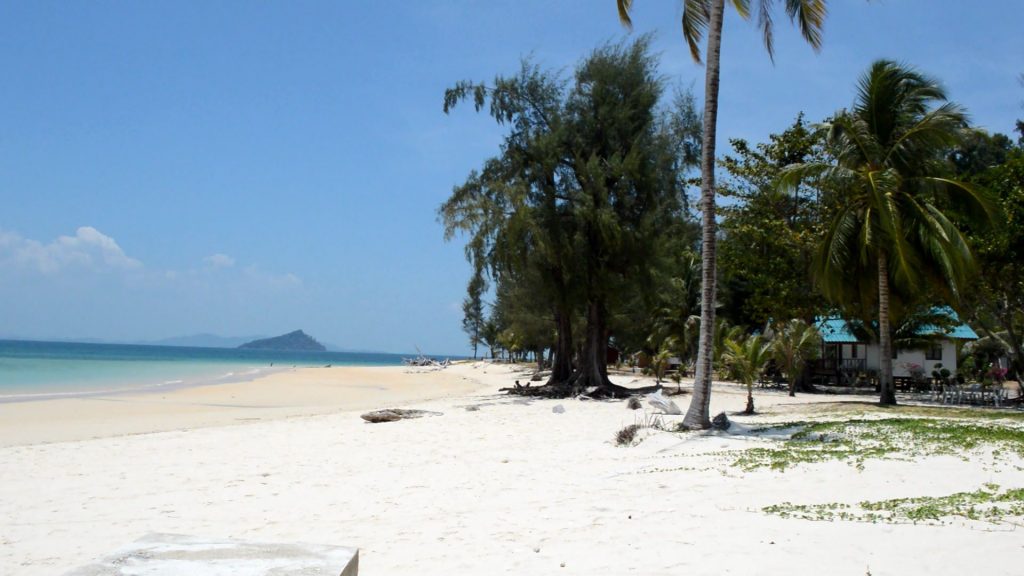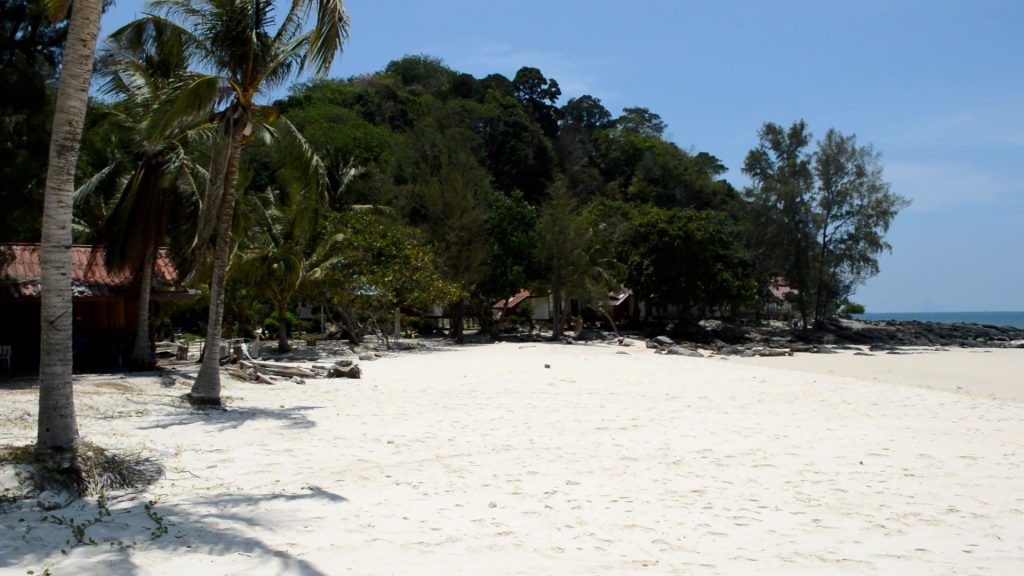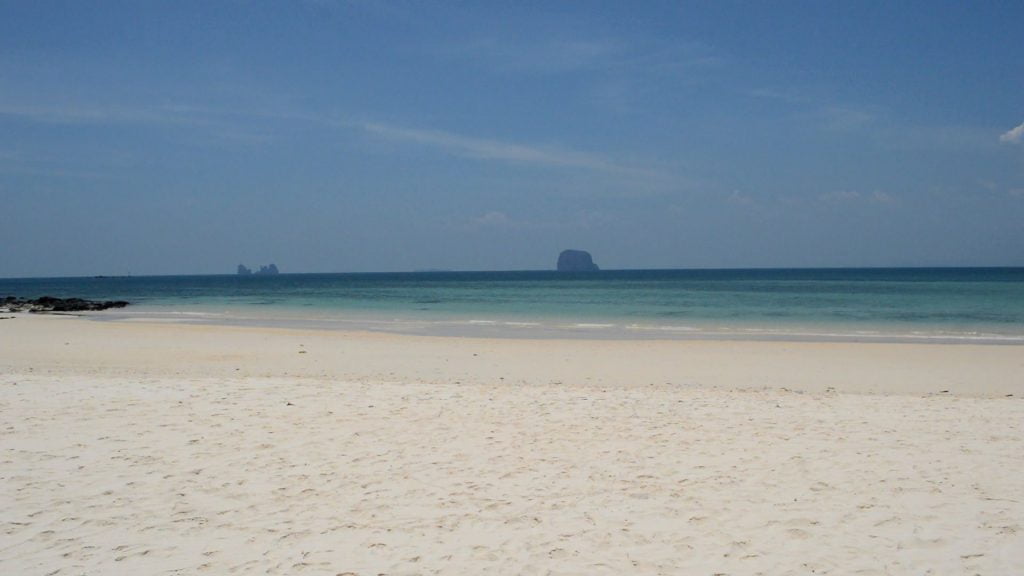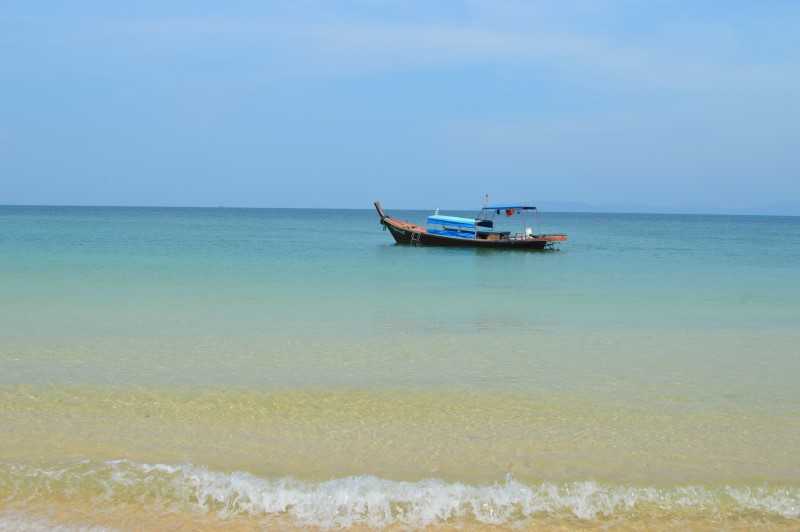 Sea Gypsies on Ko Bulon Leh
There is a unique cultural element here called the "Mogen People". They are also commonly referred to as the "Sea Gypsies" or also Chao Lei which means sea people in Thai.
Evidently, the Mogen people first settled this area thousands of years ago at a time which predates the Thai people. Nonetheless, their nomadic sea going lifestyle has come under severe pressure from modern civilization.
Unfortunately, I did not have much interaction with the Mogen while I was visiting Ko Bulon Leh, I suspect they were out fishing. However, I did walk through the Sea Gypsy Village on my way across the island.
One final note on Ko Bulon Leh is that the jungle on the Western section of the island is rumored to be haunted by "strange voices". Maybe it is a good idea to stick to the well marked paths in that area?
In summary, Ko Bulon Leh certainly fits my definition as one of Thailand's secret islands. As a fringe benefit, another secret island called Koh Bulone Pai is a couple kilometers away.
Koh Bulone Pai
Koh Bulone Pai is the smaller uninhabited version of Ko Bulon Leh.
The view of a white sand beach belies the fact that there were rocks and coral in the water and it was not possible to go ashore in the boat. As a result, it was necessary to swim ashore to do a bit of exploring.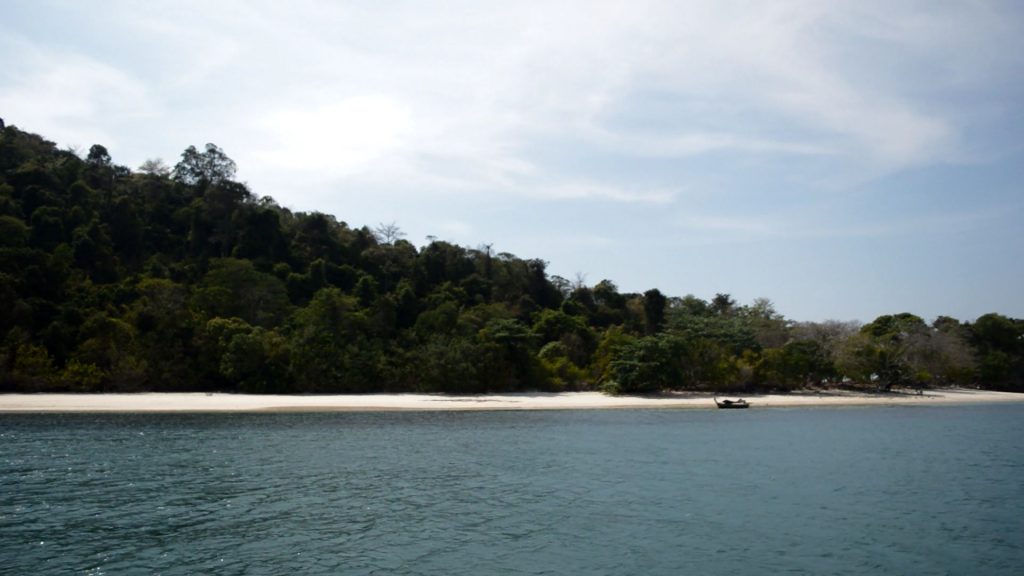 Once safely ashore, I discovered a small deserted ranger station and a pathway that led to a lookout point on the NE tip of the island.
Additionally, there is another path leading in the opposite direction into the jungle towards the other end of the island. However, without shoes I did not venture very far. Perhaps the ghosts of Ko Bulon Leh also haunt Koh Bulone Pai? Let me know if you find anything.
Last but not least, there is one more small island nearby called Ko Don. Although we did not do any exploring there, we could see it had some development on the island. I am not sure what it was but we decided to call it a day.