Phuket, Thailand is a tropical island on the Western coast of Southern Thailand. Although it is a lovely place for a vacation, the best Phuket Beaches do have a bit of a seedy reputation on account of Patong Beach.
However, the good news is that the authorities seem to keep these types of activities pretty well contained. As a result, there are plenty of clean, uncrowded Phuket beaches to choose from and they are easily accessible from around the island.
Best Phuket Beaches Viewpoint
Indeed, the best Phuket beaches are easy to find and you can see three of them from the Karon View Point. The Karon View Point is an excellent location perched on top of the hill above Kata Noi Beach.
From here, visitors will enjoy an excellent bird's eye view all up and down the western coastline of Phuket. It is well worth a visit, especially as the sun is setting.
List of the Best Phuket Beaches
It seems that many tourist websites try to outdo each other by elaborately listing the best Phuket beaches. Please, it is not necessary to evaluate a huge list of 10-15 Phuket beaches. You only need to know about three or four of them! However, if it is secret beaches you are after, you can find them on my list of Thailand's secret islands. Enjoy my list of the best Phuket Beaches.
Karon Beach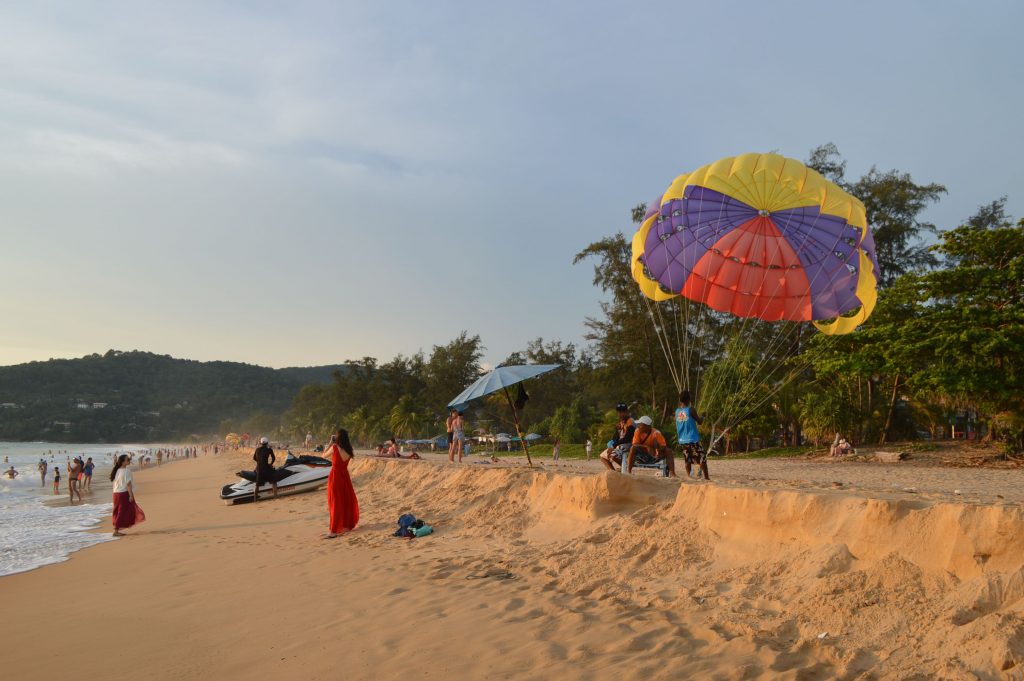 Karon Beach is located across the road from Karon Village. It is the closest alternative to Patong beach and it is only about a 10 minute drive away.
The waves at Karon Beach can get quite large. Additionally, the beach is split in half due to the big surf. Also, there are plenty of activities such as parasailing.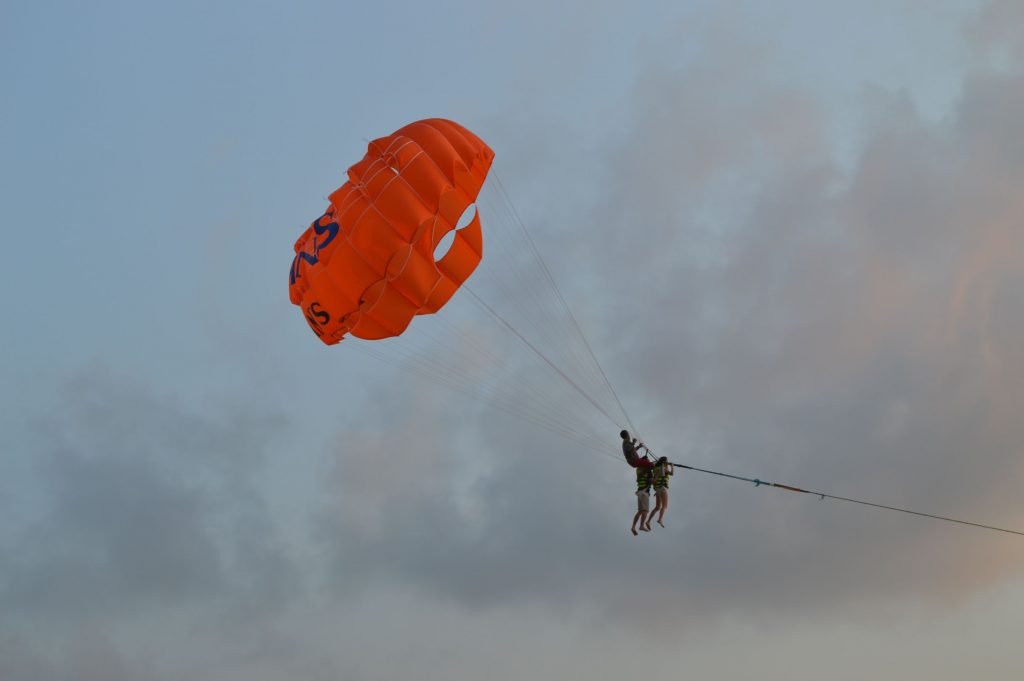 Of note, is that the beach is split in half from north to south. However, this isn't such a bad thing. It adds some character to the beach and it has benefits also, such as keeping your stuff dry. That is, if you sit up on the bank which is what most people do.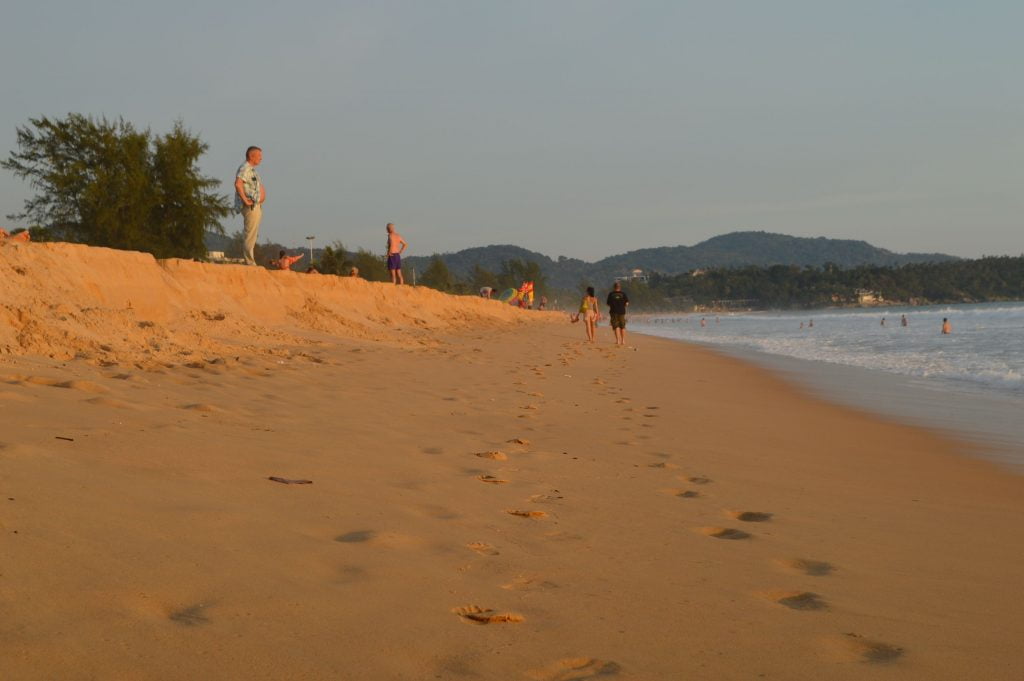 Another aspect of Karon Beach, is that it is 3.3km in length. Therefore, there is plenty of space to spread out. Or if you want to be around people and activities, there is plenty of that also.
Last but not least, it is one of the best Phuket beaches for a sunset walk in my opinion.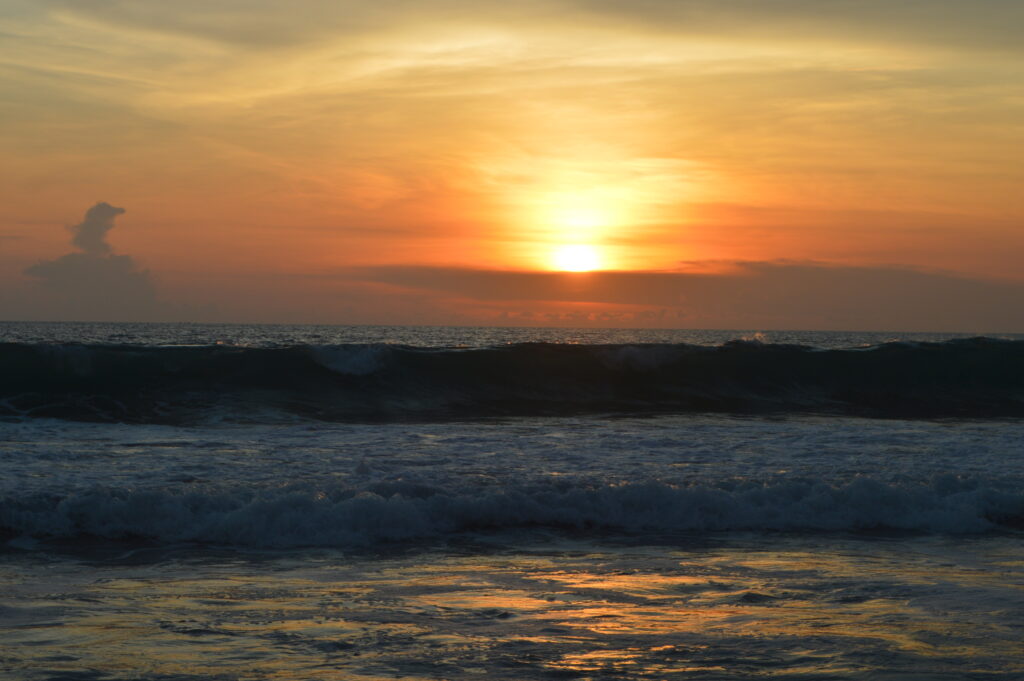 Kata Beach
Basically speaking, there are two Kata Beaches. There is the big one (Kata Beach) and the small one (Kata Noi Beach). However, they are of totally different characters.
Kata beach is considered by many to be the best of the Phuket Beaches. This is clearly because there are no waves, the beach is perfectly uniform and the whole area has a distinctly upper middle class feel to it. But for me, the atmosphere was way to stuffy.
On the upside, I found a hotel there that sold the type of Cuban cigars that I like. So I would stop by on occasion when I was in the mood for a smoke.
Also, one evening as we were returning from Kata Noi Beach we stopped by a little store for some water. We got a nice surprise inside…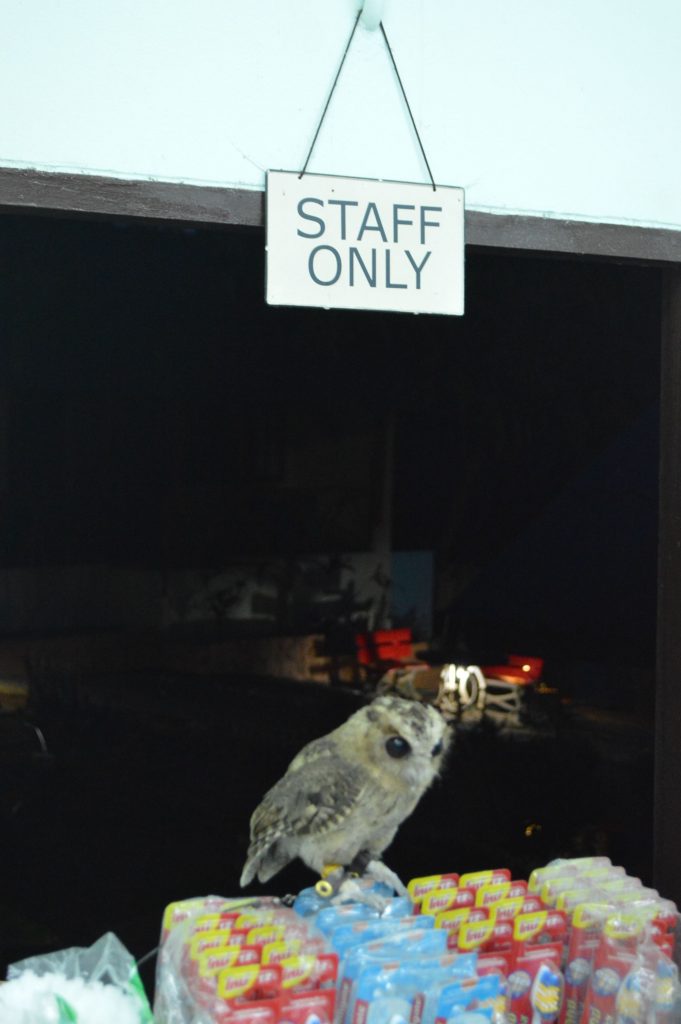 When we walked in the store there was clearly an owl sitting on the counter! This was strange and we did not know for sure if it was real.
Upon closer inspection, it was indeed a real bird. This was pretty cool! Although some valid concerns popped in my head about keeping exotic wild pets and things like this.
Nonetheless, it was a beautiful bird and a very interesting experience. But for all other purposes, drive a little further down the road to Kata Noi Beach.
Kata Noi Beach
Kata Noi Beach is like a cross between Karon Beach and Kata Beach. Although it is the smallest of the three beaches, it has other perks. For example, the beach has a nice slope to it as compared to Karon Beach. Additionally, as far as I could tell there is was not any parasailing, boats or jet skis here (if this is your preference).
The crowd here is pretty cool here and there are a couple nice restaurants. Kata Noi Beach also has a snorkeling option at the north end along the rocks.
Although, the snorkeling at Kata Noi is more of an exhilarating swim than casual snorkeling. It is not recommended if you are not a strong swimmer.
Also, you should not expect any exotic coral because it is mostly rocks and fish. Plus the water is clear, but quite deep. It may also be a good spot for fishing although I did not try it.
Nai Harn Beach
Nai Harn is certainly one of the best Phuket beaches, especially if you are staying near the southern end of the island. There are nice waves here and there is usually plenty of space.
We went to Nai Harn beach a few times because we were staying in the middle of the island. This made the drive much shorter to reach the southern end of the island, because we would drive around the east side.
We could stop by one of our favorite restaurants in Rawai Beach on the way. Additionally, there is a nice restaurant across the road from Yanui Beach which is also on the way.
Last but not least, the Windmill View Point is close by and there is a great view of the southern end of the island.
Also, you may want to swing through the Promthep Viewpoint, although you will probably find lot of tour buses here. But if you like the tourist shops, than stop by.
Yanui Beach
Yanui Beach is one of the smallest of the Phuket beaches. However, it is very cozy and there were no crowds there. We also enjoyed having lunch at one of the restaurants across the street.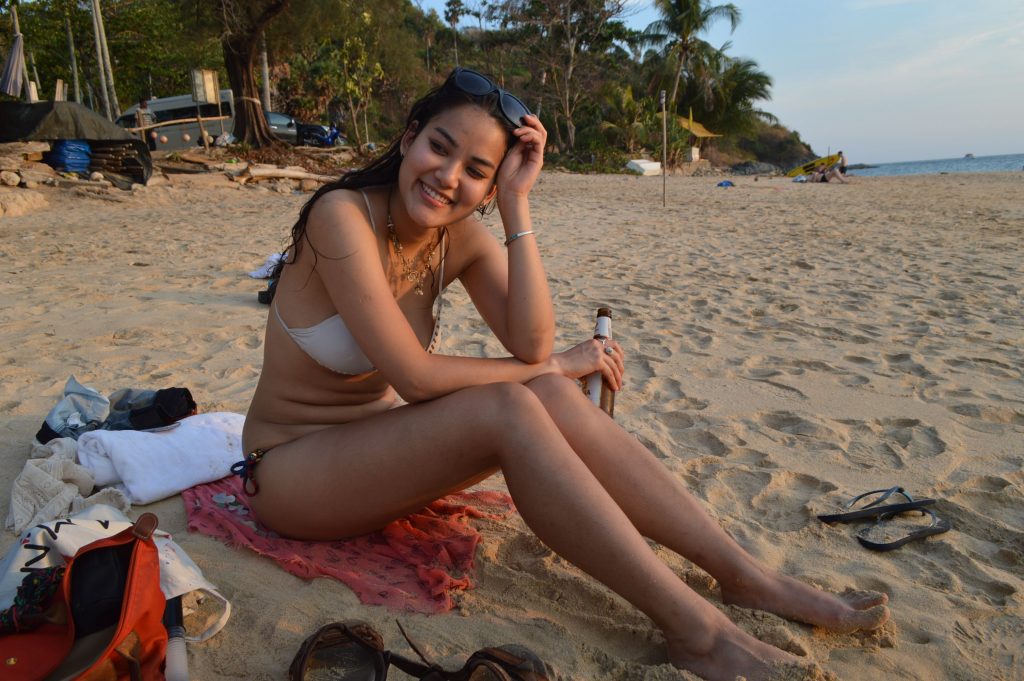 The view is nice at Yanui Beach and it is near the southern most tip of the island. Also, swimming is quite pleasant there because the water is shallow and calm. However, there are a few rocks so watch your step.
I hope you find the best Phuket beaches and enjoy your travels in Thailand.