Zinkwazi beach is located on the Dolphin Coast in KwaZulu-Natal province South Africa. It is a small town located adjacent to the Zinkwazi River estuary. The main attraction of Zinkwazi is the beautiful beaches that run up and down the coastline. Most essentially, these beaches are very nice for sunbathing, fishing and watching the east African sunrise.
Cast Net Fishing at Zinkwazi Beach
There were cast net fisherman that I found fishing for mullet. They cast their nets at sunrise.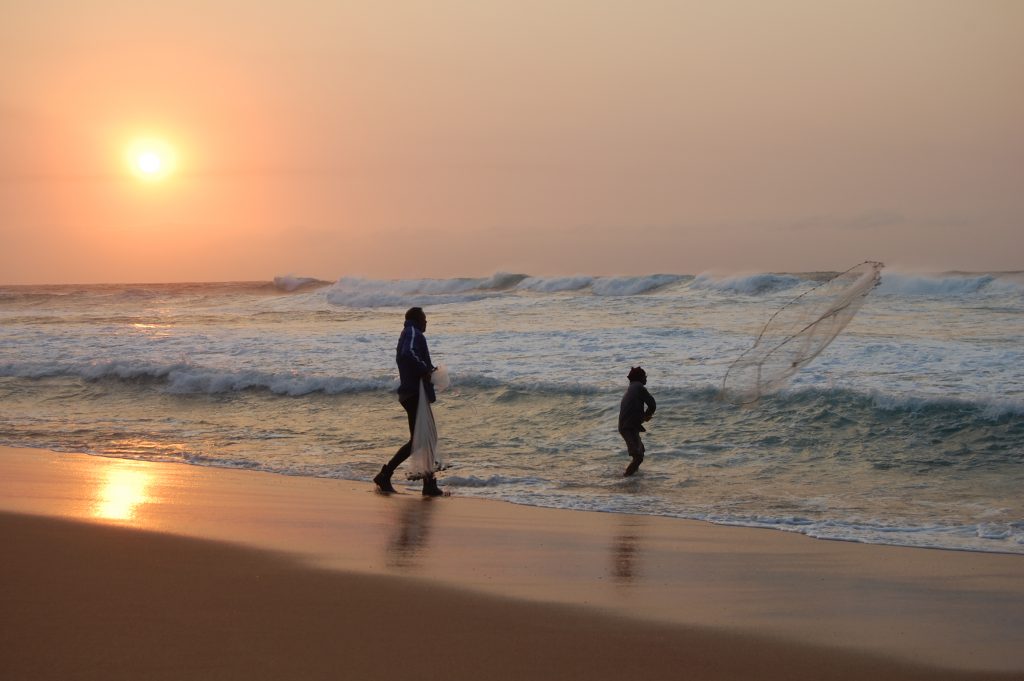 Their catch was primarily southern mullet. Also, known as the "harder mullet" in South Africa. The harder mullet do not bite on bait hook lines. As a result, you need the cast a net to catch them. Furthermore, they are coveted by fisherman because the mullet can be used as bait for the larger predatory fish. Such as sharks, kob, and rays.
Why Zinkwazi Beach, South Africa?
I stayed in Zinkwazi Beach South Africa for 2-3 weeks. The main attraction for me was that the Hluhluwe-Imfolozi Park was within driving distance. I intended go on some extensive self tour safari in the park and I chose Zinkwazi as my place of accommodation.
Additionally, I would be traveling to Mozambique and was planning to cross the border at the Kosi Bay border crossing. During my stay in Zinkwazi, I would also be acquiring my Mozambique visa in Durban. Also, I decided to get a yellow fever vaccination while I was there.
I was not concerned about yellow fever in Mozambique. Since I would be traveling extensively in Sub-Saharan Africa, I felt it was a necessary precaution. Not only to prevent contracting yellow fever, but to prevent complications at border crossings.
Nor was I overly concerned with Malaria while traveling in South Africa or Mozambique. I would never take the malaria prophylactics unless it was absolutely necessary. I traveled in Sub-Saharan Africa for nearly 2 years and I never used them. The malaria prophylactics will make you sick. Taking simple common sense precautions are all that you need to do. Doctors will all advise you to take them, but if you would know the difference – think twice about it!
I found the medical facilities in the area to be just fine.
Ramsgate to Zinkwazi Beach, South Africa
I had just completed a 2 month stay in Ramsgate. Ramsgate is also located in KwaZulu-Natal province. It is about a 1 1/2 hour drive south of Durban. The drive to Zinkwazi was pretty simple, the roads are in good condition. Simply go north on N2 it is about a 2 hour drive. Be sure to have some rand with you as you will pass through several toll booths.
I enjoy driving in the KwaZulu-Natal countryside. There are endless fields of sugarcane, it is a very tranquil drive.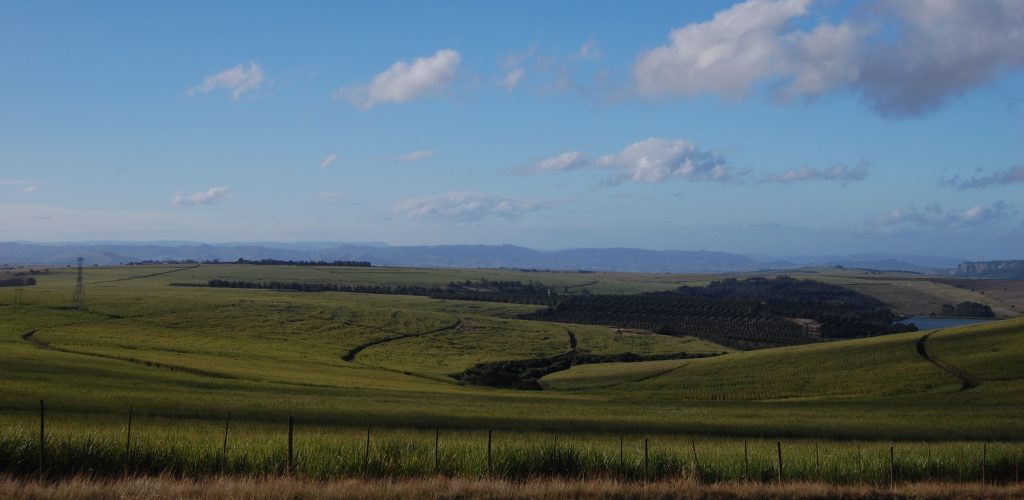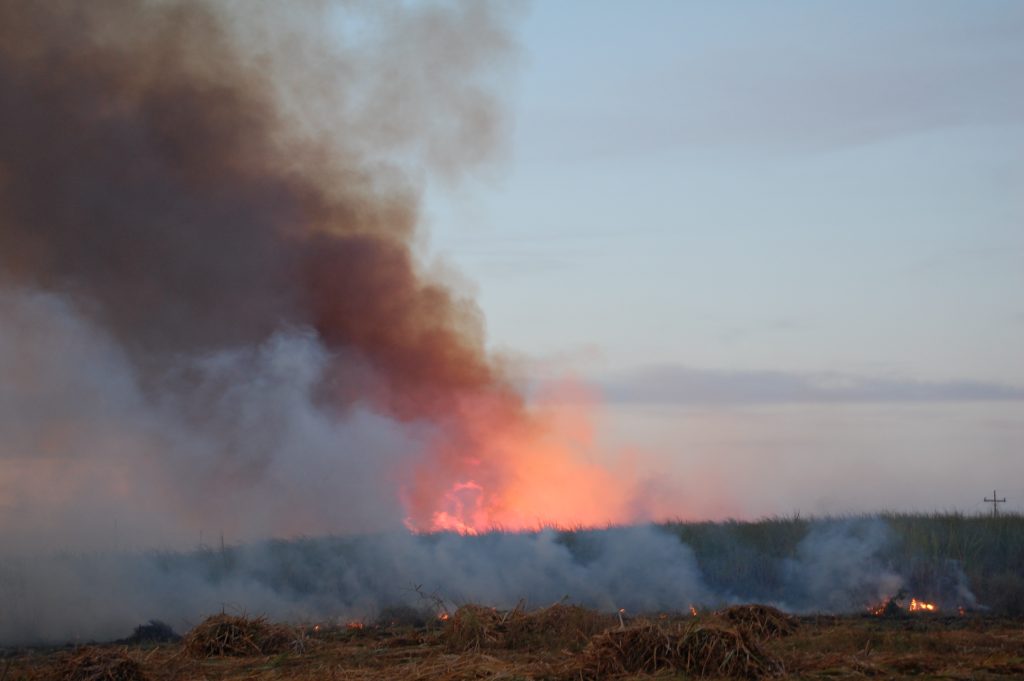 Zinkwazi Beach Accommodation
My accommodation was in a nice house perched on a cliff above Zinkwazi Beach. My hosts were a husband and wife. She was Xhosa and was from the Western Cape he was Zulu and he was from Zululand. I dealt primarily with her. However, she was a bit of a surprise, on the phone, she spoke the Queen's English with a perfect British accent. Therefore, when I met her at the property on the first day, I was expecting a middle aged English woman who would invite me for afternoon tea. When I arrived, I was instead greeted by a black African woman. A pleasant surprise indeed.
Her husband was a prominent attorney in Johannesburg and was also an upper level member of the ANC administration. He had successfully represented Jacob Zuma for his rape trial.
Zinkwazi is a great location to visit the beach. This location is also in close driving distance to both Hluhluwe-Imfolozi Park and Durban. In addition, it is a great launching point to drive across the border with Mozambique. I would be doing this in the coming days.