During my extensive travels through undeveloped parts of the world, I became very sympathetic to the extreme poverty that existed there. Unfortunately, I saw many underprivileged communities that were at a severe disadvantage to the developed world.
To help level the playing field, I decided to provide funding for some basic community infrastructure in Cambodia, Laos and also Honduras.
My Approach to Community Development
My goal was to disburse 30% of my net worth to fund these projects. The projects included the construction of new schools, scholarship programs, environmental conservation and also community health care. As a result, thousands of children, families and their communities will benefit for many years to come.
Effective implementation of the projects would be imperative. Thanks to a referral from a trusted associate, I was put in contact with two established NGOs that had been implementing community development projects effectively for many years.
Fortunately, they had several projects that had recently completed the planning stage and were ready for implementation. Here are some details about the projects and their effect on the local communities.
Primary School in Prey Chas, Cambodia
Prey Chas, Cambodia is a small rural community located in Battambang Province on the shores of a Tonle Sap tributary. Fishing is their sole means of subsistence. Plus, another unique challenge was that Prey Chas is only accessible by boat.
Communities on the shores of Tonle Sap (the largest freshwater lake in SE Asia) must be very responsive to seasonal fluctuations e.g. monsoon, dry season. Therefore, all the buildings in Prey Chas are floating or have raised foundations in order to stay above the fluctuating water line.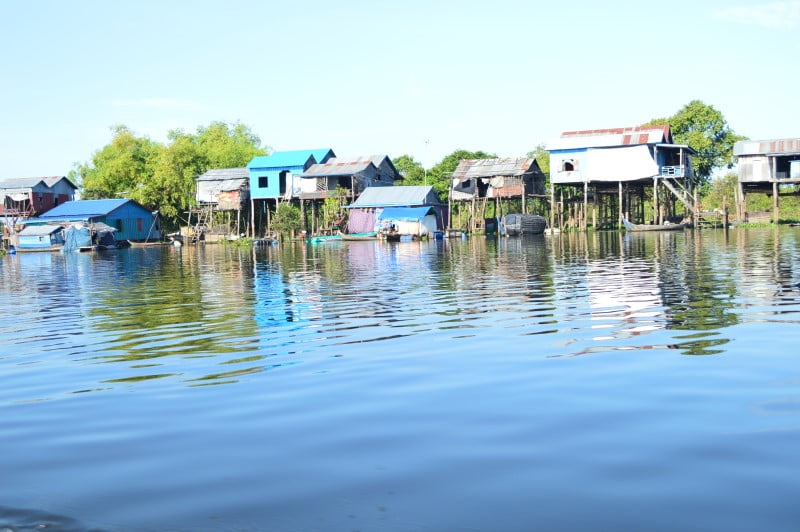 Furthermore, the infrastructure in rural Cambodia is still in shambles because of the destruction and instability that resulted from the Vietnam War.
I provided the much needed funding for a new school building while the government and local community accommodate teachers and provide school supplies.
At the school opening ceremony, the Governor of Battambang province presented me with the "Economic Medal of Honor". I was very proud to receive the award on behalf of the Prey Chas Community.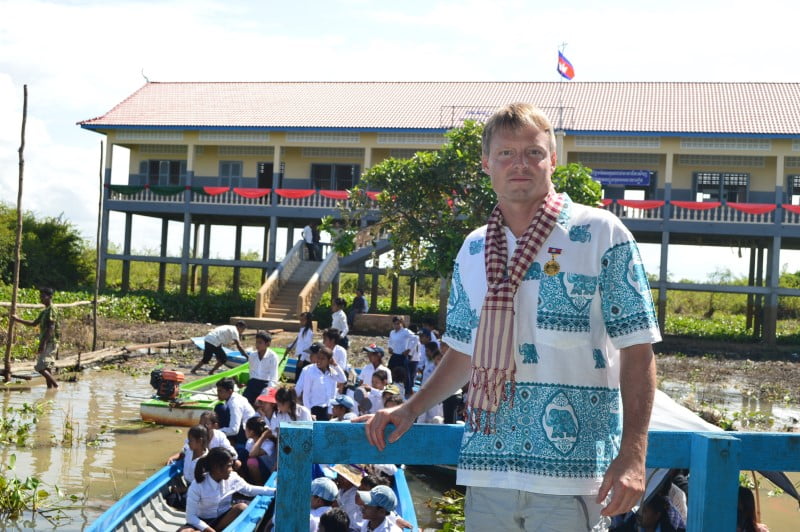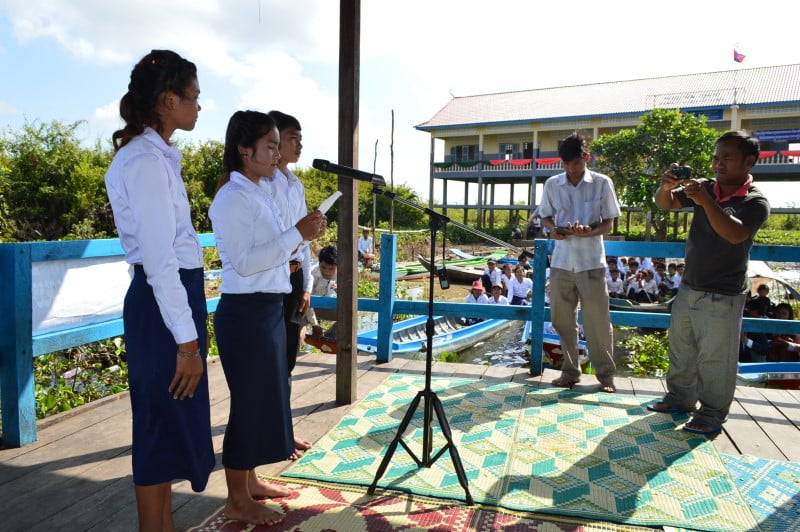 Primary School in Nong Tae, Laos
The neighboring country of Laos faces many of the same economic challenges as Cambodia. Fortunately, the NGO who facilitated the Prey Chas project was also well established in Laos. As a result, a well planned community development project was in need of immediate funding.
This project was a primary school in the village of Nong Tae located in Southern Laos in Champasak Province. During my extensive travels through Laos, I had spent considerable time touring this area by motorbike. I remembered it well and was excited to contribute to the project.
The Nong Tae Project was much larger then the Prey Chas development and was already 50% funded by a Thai corporation. I stepped in and provided the other half of the funds.
The new school was desperately needed which can be seen in the photo of their previous school house.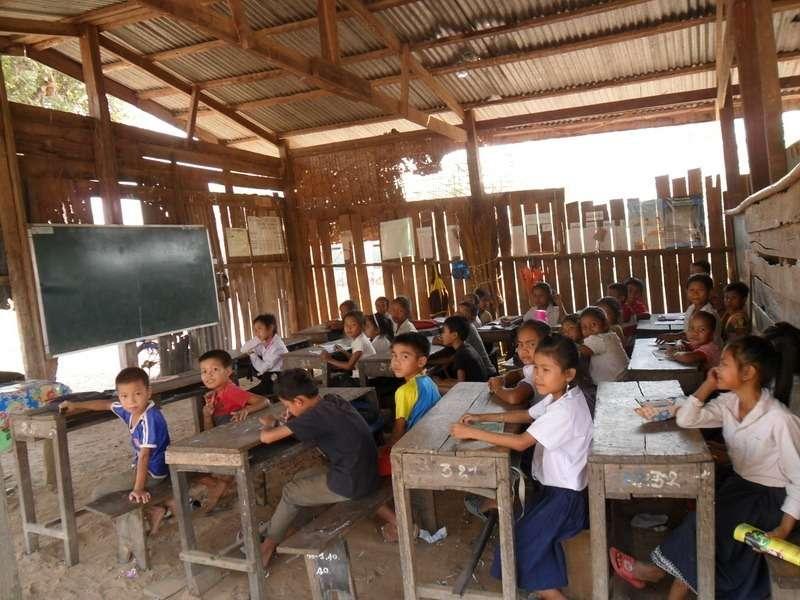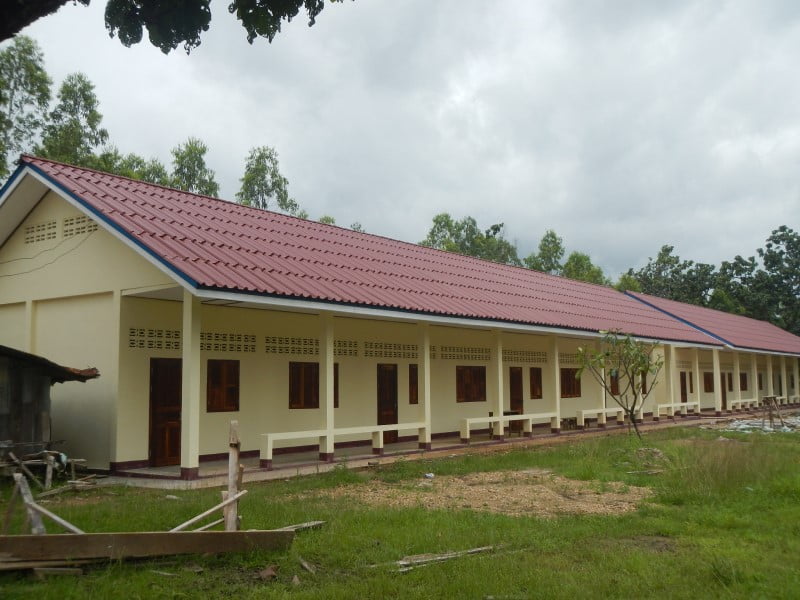 Nong Tae Spiritual Ceremony
Lao culture is more spiritual than what exists in present day Cambodia. An additional benefit for me was that the Nong Tae school opening included a "Baci" ceremony, also known as a "sou khuan".
This ritual ceremony has been practiced in Lao culture for many centuries as a means of repairing or enhancing the human spirit. Read more about the Nong Tae Project here.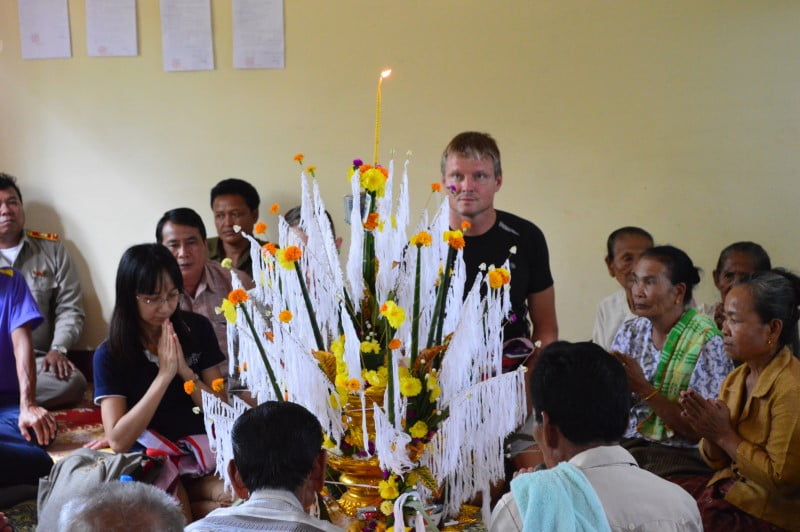 Community Development in Honduras
Community development principles can be implemented in different forms. Instead of large scale projects, the money I allocated in Honduras would be used to install eco-efficient cooking stoves for home kitchens.
In Honduras, most rural villagers are forced to cook over open fires. As a result, this is very hazardous for their health and it is environmentally unsustainable. Additionally, the cost to install a more efficient wood burning stove in each home is only about $30 USD.
After installation, the amount of wood required to operate the stove is reduced by 70%. This will significantly lower carbon emissions and also relieve the strain on the forest because less trees are needed for fuel.
Furthermore, the efficiency of the stove is much higher which produces a multitude of additional benefits that fit the community development definition.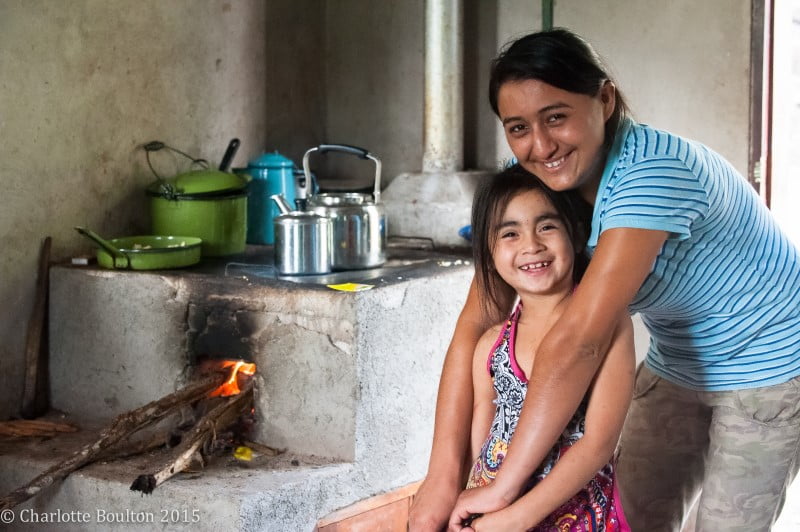 Most essentially, the stove includes an efficient chimney which funnels the smoke out of the cooking area. As a result, the health benefits are immense because it will significantly reduce respiratory problems.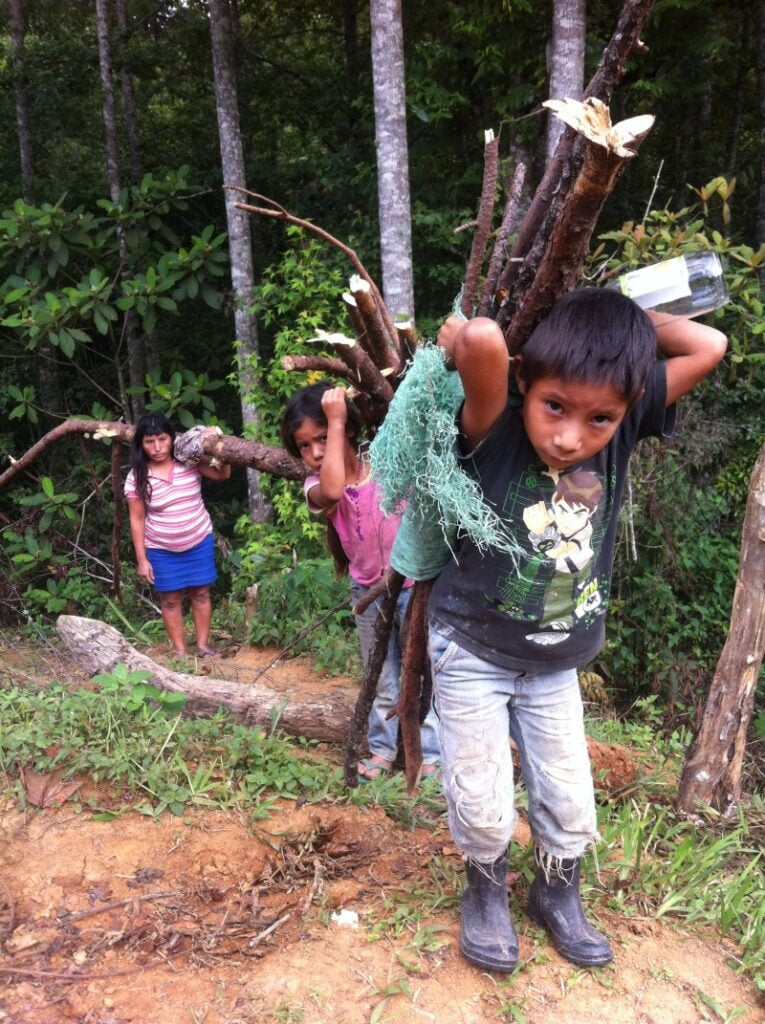 Additional Types of Community Development
In addition to the projects referenced above, I also provided supplemental funding for different approaches to community development.
The NGOs used the excess funds to implement basic hygiene programs in the local communities. Additionally, scholarships enabled students to attend secondary schools that were not available in their localities. These projects were very significant and they were all successfully completed.
Why Sponsor Community Development?
Economic opportunity is abundantly available in the US and Western Europe. As a result, even the most disadvantaged US and EU citizens have tremendous advantages compared to undeveloped countries.
Indeed, there is no greater good achieved by maintaining the statue quo. The misguided foreign and economic policy of developed western countries is responsible for much of the world's poverty, especially in their former colonies. Additionally, my travels through war torn SE Asia left me awe inspired by the persistence, ingenuity and fortitude of the local communities.
I do not consider what I gave away to be charity. Indeed, I have simply helped to fill the void which is not of their making. On the other hand, "charity" is what I used to give to the US government. Unfortunately, the US government then uses the money to bail out profligate US consumers.
Two Additional School Projects
Tuol Kruos, Cambodia School Project
Ka Touat, Laos School Project