Antigua and Barbuda CBI is the best value option for families among the five Caribbean citizenship programs plus Vanuatu. This Antigua citizenship cost analysis is based on a price comparison between the Antigua real estate program and the National Development Fund (NDF) contribution.

As you will see in the analysis below, the Antigua NDF option for a family of four is the most competitive family passport program worldwide. Additionally, the low Antigua citizenship cost does not sacrifice quality. It is on equal footing – if not better – when compared to competing programs.

Antigua Citizenship Cost Analysis Family of Four


(Main applicant + Spouse, 2 child dependents <12 years)
Program

Investment Amount


Total Cost

Real Estate

US$200,000 Real Estate Purchase




US$15,000 Due Diligence Fees




US$30,000 Government Fees




US$1,200 Passport Fees




US$10,000 Professional Fees*

$256,200 Total

NDF

US$100,000 NDF Contribution




US$15,000 Due Diligence Fees




US$30,000 Government Fees




US$1,200 Passport Fees




US$12,500 Professional Fees

US$158,700 Total

Cost Comparison

US$256,200 – US$158,700 =

US$97,500 NDF Cost savings
*US$5,000 is credited towards your account if the application process is successfully completed (real estate option only).
The Antigua citizenship cost analysis table indicates that the total real estate costs will exceed the NDF costs by US$97,500. Taken at face value, this is significant. Additionally, by using the NDF donation option investors will not be restrained with the responsibilities of real estate ownership.
However, real estate investors can sell the property at the end of a five year holding period while retaining Antigua citizenship in perpetuity. Plus, they can participate in the developers profit sharing program and potentially receive a 3-5% return on their investment. As you will see below, this will significantly change the cost dynamics.
| | |
| --- | --- |
| Investment Returns | Actual Real Estate Cost |
| Real Estate Total Investment | US$256,200 |
| Proceeds from Real Estate Sale | (US$200,000) |
| 5 Year 3% Annual Yield from Operations | (US$30,000) |
| Net Cost | US$26,200 |
Indeed, the gap narrows significantly when factoring in the proceeds from the real estate sale and the annual yield!
| | |
| --- | --- |
| Programs | Actual Cost |
| National Transformation Fund | US$158,700 |
| Real Estate Program | US$26,200 |
| Cost Difference | US$132,500 Potential Savings with Real Estate Option |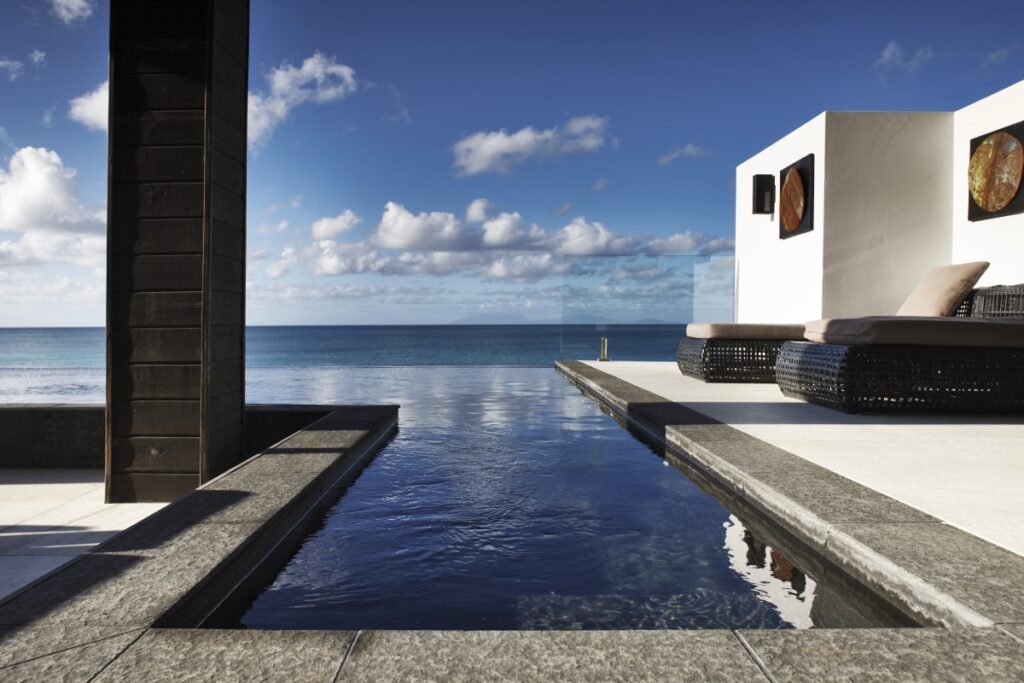 Antigua Citizenship Cost vs Benefits
Antigua citizenship by investment offers visa free travel to over 149 destinations including the Schengen countries, Russia, UK, Ireland and South Africa. Plus, the constitutional clause that validates the program is well written and provides ample protection for investors. Dual citizenship is allowed and Antigua passport holders have the right to live and work in any of the OECS and CARICOM countries.
One of the only caveats attached to the low Antigua citizenship cost is the five year passport validity before renewal in contrast to 10 years for competing CBI programs. Investors should also take note that Antigua and Barbuda CBI requires successful applicants to visit the country at least once for a minimum period of five days within the first five years after receiving the passport.
Conclusion
Antigua citizenship by investment offers investors a compelling second citizenship opportunity. For those who would want to reside in Antigua, the local community is welcoming and the island is relatively crime free. Additionally, there are 365 white sand beaches around the island. Locals claim they can have their own private beach on any day of the year.
Contact me to begin your path to global citizenship and economic freedom. Antigua and Barbuda CBI can be completed with 3 months or less for the best price available. Your satisfaction is 100% guaranteed and you can rely on our follow up support as you transition away from your country of origin.