The Dominica passport advantages provide the best security and global access to successful CBI applicants. Indeed, many new programs have tried to follow in Dominica's footsteps. But after nearly 30 years in existence, Dominica remains as the most secure high value option – especially for family applications.

Choosing the best CBI program will potentially save you hundreds of thousands or even millions of dollars in the long run. On the other hand, a hasty decision made at the behest of an overzealous passport agent can result in catastrophe. To make the right choice, investors must do their own due diligence. There is no alternative.
Most certainly, reputable programs such as the Dominica CBI will deserve your consideration. Since inception, Dominica has withstood new competition from European heavyweights, the Caribbean countries and also Vanuatu. This post will reveal the secrets of their success and help you decide accordingly.
List of Dominica Passport Advantages:
Approved for Citizenship Real Real Estate Offers Best Pricing for Families

Ideal Natural Environment for Social Distancing

Time Tested Constitutional Protection for CBI

Live and Work in any CARICOM or OECS Country

Visa Free Travel to over 144 countries and territories visa free.

Dominica's Eco-Tourism Opportunities are Strong Tourist Attraction

Stable Citizenship Program with no Price Dilution


Sell the Your Real Estate in 5 Years to Recoup Investment

Make 3-5% Investment Return on Approved Real Estate 

Economic Diversification Fund Alternative Option

No International Income Tax, Capital Gains or Inheritance Tax

No Requirement to ever visit the island or reside there

Dual Citizenship is Allowed

Deeded Real Estate Available For Purchase to Qualify for Dominica Citizenship
Caribbean Citizenship Countries vs Dominica Passport Advantages



Visa free travel advantages for Dominica passport holders include access to over 144 destinations. However, the list is constantly growing which increases the value of the Dominica passport.

In comparison, the St Kitts and Nevis passport has visa free travel to over 160 destinations. But what is the real difference between a St Kitts passport and the Dominica passport? About 20 countries is the technical answer. But if visa free access to these 20 countries is inconsequential, the difference is nominal.

Indeed, for most CBI investors the visa free countries are relatively similar. However, the price is not. The St Kitts passport cost is $150,000 compared with the Dominica passport cost of $100,000. Is a St Kitts passport really worth the additional expense? Probably not.
As for Dominica's remaining Caribbean competitors plus Vanuatu, the Dominica passport has equal or significantly better visa free travel plus the additional Dominica passport advantages.
Citizenship by Investment Countries in Europe are not Competitive
Cyprus and Malta also have CBI programs with excessive price tags. Indeed, the Cyprus passport cost of 2 million Euros is over 20 times higher than the Dominica passport. However, the primary benefit it offers is European residency which can be obtained at a fraction of the cost.
Furthermore, the Cyprus passport program is mired in corruption allegations and has been indefinitely discontinued. Malta is hardly any better.
Indeed, giving serious consideration to European competition based on visa free travel or EU residency is a moot point. Why pay so excessively when a more effective, reputable and secure option can be obtained for much less?

Dominica's Constitutional Protections Are Reliable



An important consideration often overlooked by CBI investors is constitutional protection. Indeed, without a well written and time tested constitutional clause, a CBI passport holder is merely a long stay tourist. As a result, CBI investors can be rudely subjected to political whim and innuendo resulting in citizenship revocation or passport deactivation.
However, Dominica offers one the world's oldest and most venerable CBI programs. Additionally, Dominica has always been one of the most popular CBI programs with the most application approvals.
Nonetheless, strict due diligence protocol and strong constitutional protection for investors has remained a priority. As a result, Dominica has issued no citizenship revocations or deactivations since program inception in 1993. 
In contrast, there have been recent revocations exposing constitutional gaps in other popular CBI programs. For example, both St Lucia and Vanuatu have revoked multiple citizenships obtained through their CBI programs for little or no cause. Additionally, the affected citizens had no opportunity for redress in the courts.

Buyer beware – caveat emptor – of hastily written CBI programs with a weak due diligence protocol. Ironically, both of the aforementioned programs have only been in existence a few years. But now investors have no excuse as their flaws have been exposed.

Indeed, these CBI programs lack the forethought and prudent implementation of the Dominica program. Investors may save a few dollars, but the actual price they pay can be painful.  

Dominica's Eco-Tourism Advantages for Citizenship Approved Real Estate



Dominica eco-tourism is here to stay, especially with the new social distancing protocol brought about by the recent pandemic. As a result, Dominica CBI real estate will increasingly benefit from its established European and US client base. These faithful visitors enjoy the island's unique natural environment.
They visit Dominica to see the endemic Sisserou Parrot or visit the resident population of sperm whales found in deep blue sea surrounding the island. Additionally, Dominica has over 1200 plant species, 40 nature hiking trails and 360 fresh water rivers.
The world's second largest geothermal hot spring is found on Dominica. Plus, four of the world's seven species of endangered sea turtle frequent the island. What more can a nature enthusiast ask for? 
Indeed, Dominica fared well during the pandemic by quickly containing the virus. As a result, the island has already re-opened for tourism ahead of the rest of the world.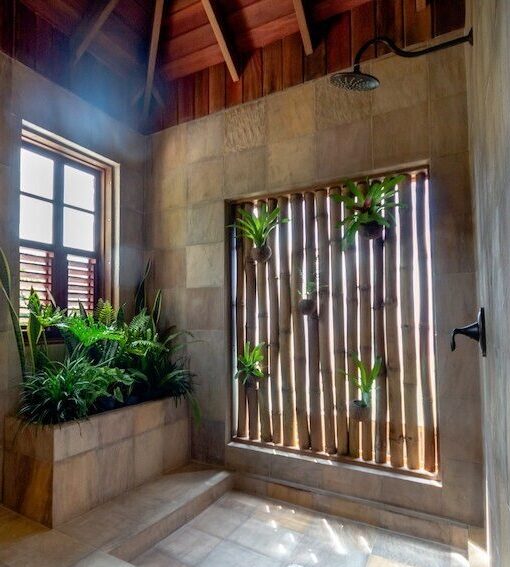 Investors in Dominica CBI real estate have long benefited from the government's tourism infrastructure priorities. Dominica passport advantages allow real estate investors to sell after the five year holding period. Plus, local real estate developments offer profit sharing programs with a projected 3-5% investment yield. 
Dominica Passport Advantages for Families
Many families have benefited from Dominica's CBI real estate program. Effectively, the larger the family, the larger the savings. As a result, a family of six will ultimately only pay US$65,000 by investing in Dominica's Jungle Bay real estate development.
If they would have qualified by making a donation under the Economic Diversification Fund, the Dominica passport cost for a family of six would have been $261,200.

| | | |
| --- | --- | --- |
| Options | Family of Four | Family of Six |
| Government Donation | $207,400 | $261,200 |
| With Jungle Bay Villa | $308,300 | $326,200 |
| Effective Cost of Villa | $100,900 | $65,000 |
(The price table above includes all government fees, real estate title registration and closing costs. Assumes all dependents under 16 years, siblings excluded)
Furthermore, Dominica continues to enhance their CBI program with family perks. As a result, newborn or adopted children, plus new spouses of any successful applicant and also siblings can be subsequently included. For example, a new spouse of the son of the main applicant can qualify for Dominica citizenship as an "add on dependent".
The list of reasons to invest in Dominica gets longer while the list of reasons not to invest in Dominica get shorter. Contact me for details.