Visit Entopia Butterfly Farm in Penang Malaysia
Entopia Butterfly Farm in Penang offers a intimate interaction with many thousands of butterflies. However, that is not all you will experience there. Additional reasons to visit include a reptile sanctuary, butterfly nursery and interactive educational areas. The entire park is basically an enclosed arboretum built for butterflies – everything else is a side attraction.

In a very conspicuous manner everything is also centered around something called "Home Tree". Sound familiar? Yes, I recognize it also, it is the tree that symbolizes the Avatar theme. Plus, they also borrowed other names such as "Pandora" forest and so on. However, even if you have already seen Avatar you will enjoy Entopia Butterfly Farm for it's natural intimacy.
How to Get to Entopia Butterfly Farm

Entopia Butterfly Farm is about 20 kilometers west of George Town. Simply get on route 6 outside of George Town and continue going west until you reach Teluk Bahang. At the big roundabout in Teluk Bahang hang a left and drive about 2 kilometers you will see it on the left side of the road. If you drive up a hill and see a lake then you went too far.
Additionally, there are several transportation options if you don't want to rent a car or motorbike. Bus 101 runs from Komtar to Teluk Bahang a couple times an hour or you can use the Hop on Hop off bus also.
To gain entrance the Entopia ticket price is 65 ringgit per adult, 45 ringgit for children and 45 ringgit for senior citizens. The best time of the year to visit is February and March (so I have been told).
Entopia Butterfly Farm Photos
Inside Entopia Butterfly Farm, it is a winding path through caves under waterfalls and then out into the open again. The different path sections have many names such as Tiger Trail, Montane Pass, Home Tree, Pandora Forest, Grassland and so on.
Obviously, Entopia is kid friendly and it is ideal for families. However, it is also really interesting for natural photography enthusiasts. I love natural photography so I had a pretty good time there.
I really enjoy nature however I am a novice when it comes to butterflies. Therefore, I don't know the Latin names for the different butterfly species. Although this information is available there if you want to acquire it.
Additionally, you can procure a guided tour at the entrance if you want to get all of the specific info.
Throughout the enclosure they put out little trays of flowers and also fruit. The butterflies love it so they congregate around certain areas and it makes them really accessible to Entopia visitors.
Also, you can pick up facts about the butterflies inside the park. For example, did you know that butterflies can get drunk off of fermented fruit? They can and often do have too much alcohol to drink. Also, you can pick up little bits of info you don't want to know such as sometimes butterflies eat feces…yuck.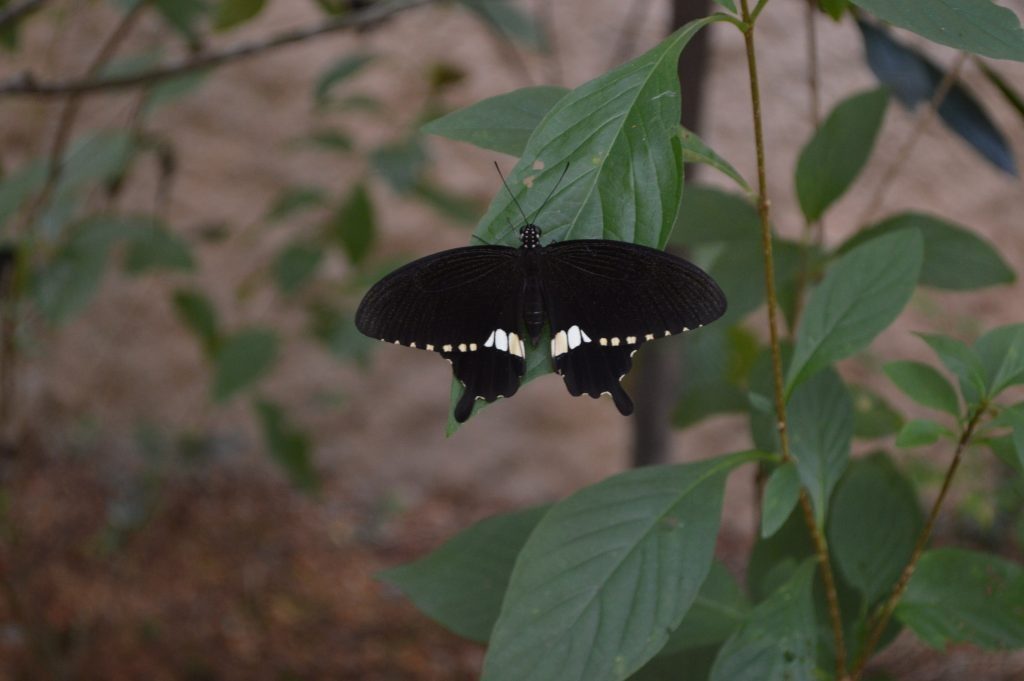 You can also see your fair share of reptile exhibits at Entopia Butterfly Farm.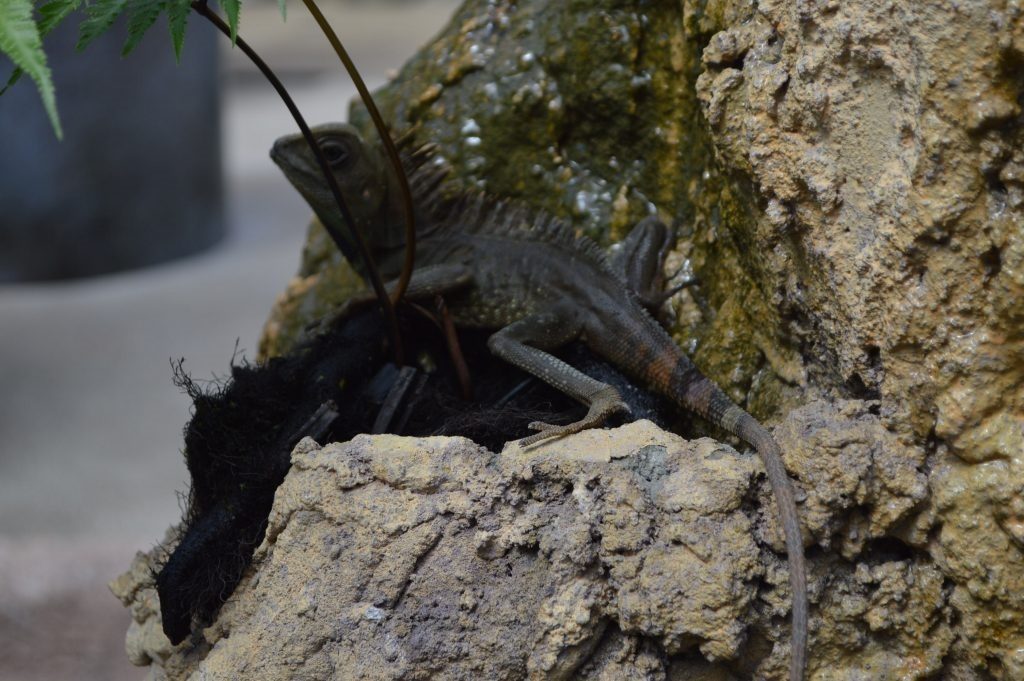 However, it is mainly about the butterflies.
Recommended Malaysia Travel Posts
The Best Festivals of Penang, Malaysia
See Kek Lok Si Buddhist Temple
Gua Tempurung Limestone Caverns in Ipoh