The island nation of Mauritius is a diverse world class fishing destination that is located in the southern Indian Ocean. Primary locations for Mauritius deep sea fishing include the southwest coast and also the north coast.
Indeed, there is a wide diversity of fish including marlin, dorado, wahoo, yellowfin tuna and also big sharks if you are so inclined. There is also excellent fishing from the local beaches and reefs.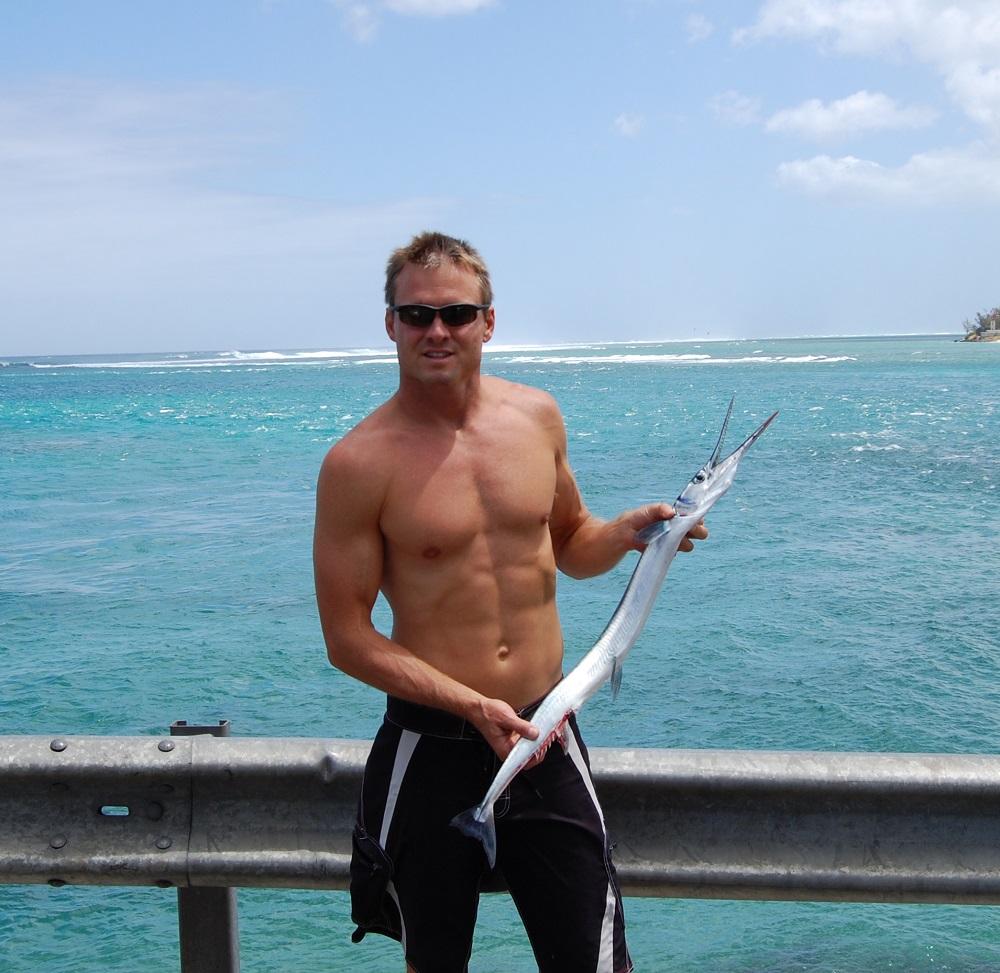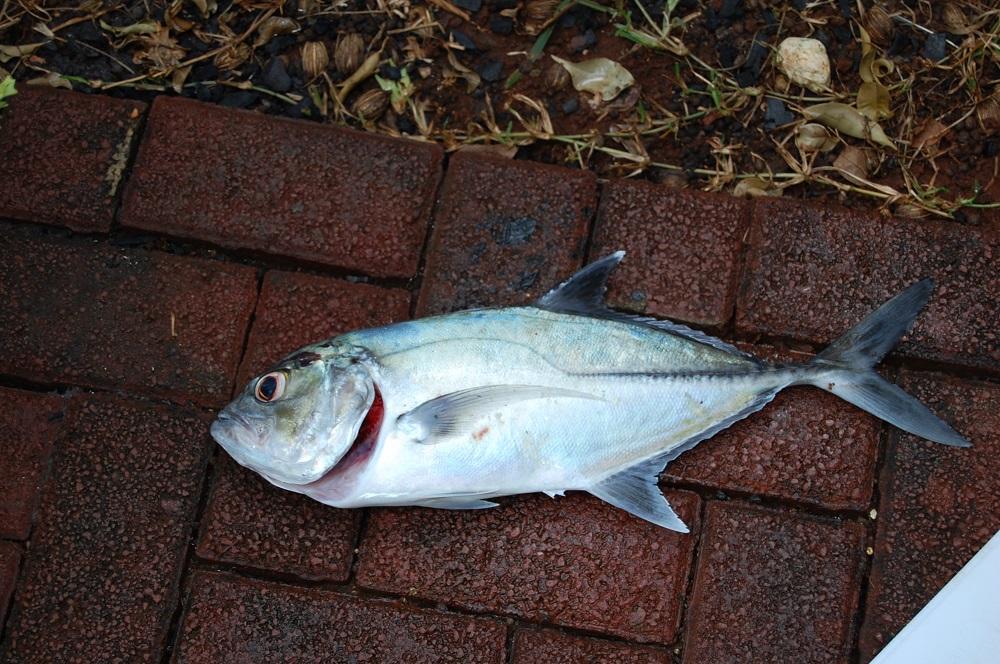 Examine the Deep Sea Catch Records
I also have done a lot of deep sea fishing on the local charter. Most of the deep sea fishing that I have done has been with two organizations based in the north of the island. Their offices are located in Pereybere and Grand Baie.
The operators are quite friendly and allowed me to review their catch records (dating back 5 years). As a result, we evaluated factors such as the lunar phase. Additionally, we examined the current chatter from other fishing charters working farther south. The chatter from the other charters is relevant because the fish sometimes tend to move north from there.
6 Days Mauritius Deep Sea Fishing Charter
The duration of my latest visit to Mauritius would be quite long – 2 months. Therefore, I wanted plan out 6 days of Mauritius deep sea fishing in advance. Our research indicated that the next day would be very good for yellowfin tuna. It was difficult not to trust the owner's word as he had patiently explained exactly why he thought this. Our decision was based on the catch history, lunar phase and local fishing chatter.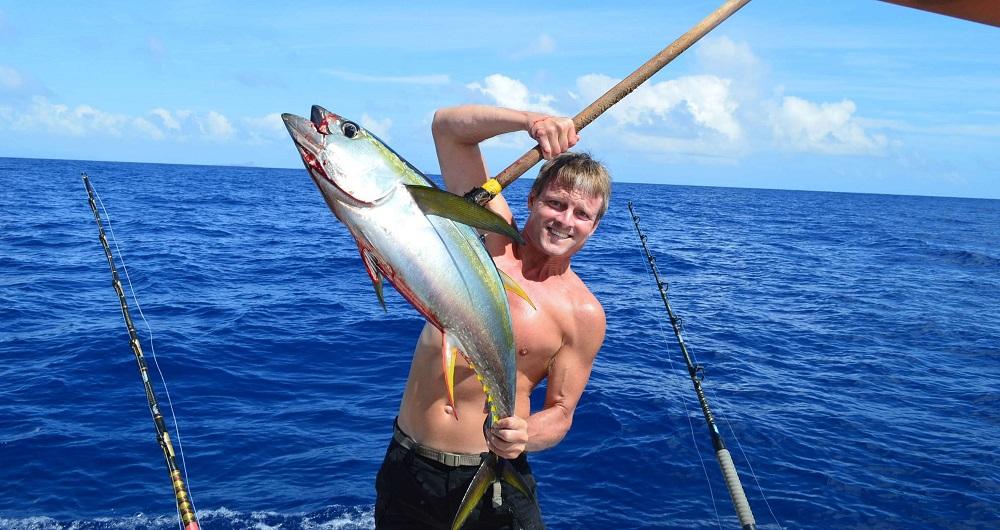 As "luck" would have it we had a boatload of yellowfin tuna when we came in the next afternoon. This worked out pretty good. The captain of a different boat stopped by to check out the day's catch. They had not been so fortunate, although they only were able to go out for half day.
Boat Full of Yellowfin Tuna
Catching Big Beautiful Dorado in Mauritius
I wanted to catch some big dorado and get some good photos. The dorado is a very photogenic fish in my opinion. Unfortunately, they lose their bright green color within seconds after they die. So the key is to photograph them while they are still alive otherwise their colors quickly fade to grey.
The big problem with this is that a live dorado will never willfully pose for a photo. However, I learned that if they gaffed correctly then they will become immobile and still retain their colors. Therefore, it is possible to get the type of picture I was looking for.
There is a bit of a learning curve involved with this. The dorado is a very fast and powerful fish. Usually, the crew knocks it unconscious immediately and throws it in the hold. Otherwise, it can get loose and will soon be in the wheelhouse if it isn't quickly subdued. After testing the patience of the captain I got lucky and all the stars were lined up for this photo.
The bright green colors of the dorado fits very well with the Indian Ocean in the background.
Big Dorado with Beautiful Colors
Mauritius Deep Sea Fishing for Wahoo
One day we headed northeast. I had never fished in this area so I was not sure what to expect. The day began pretty quietly and then we got some huge hits. The captain knew right away that it was a big wahoo. This was odd because we hadn't seen the fish at all, the action was far behind us on the deep set rigs.
Sure enough, a short time later we started pulling in the wahoo.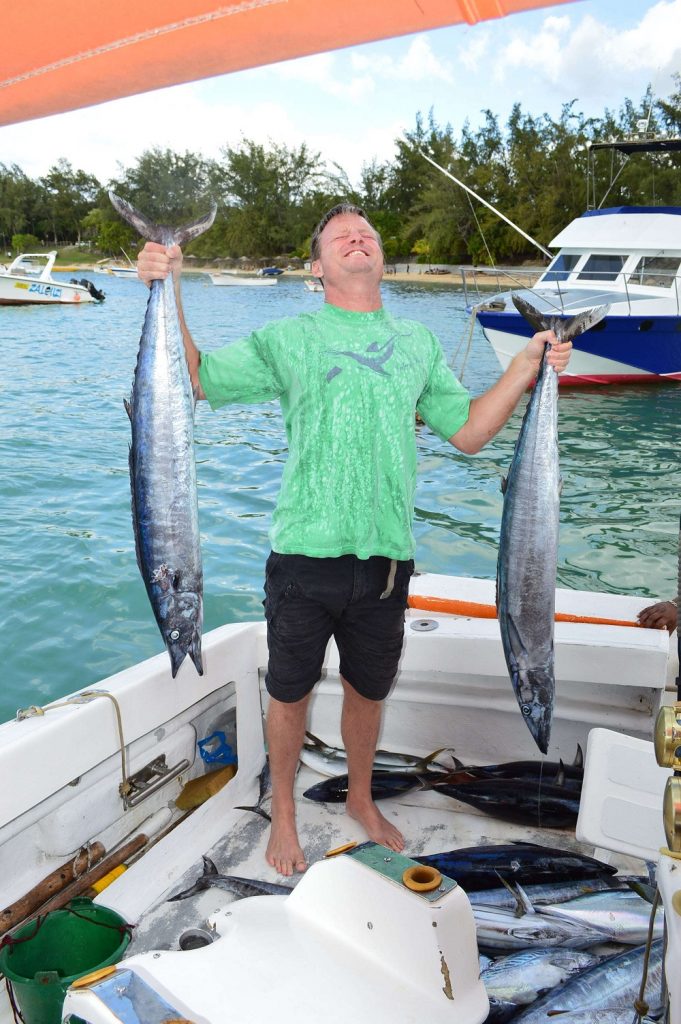 Have Fresh Fish for Dinner
My favorite recipe for dorado is ceviche. It is a method of cooking the fish in fresh lime juice. The citric acid partially cooks the fish and adds lots of zesty flavor. It is ok to do this with dorado because the fish is very clean. Similar to sushi grade fish, the dorado are relatively parasite free as long as they are eaten soon after catching them. Just throw in some onions, peppers, a few fresh tomatoes and cilantro.
The recipe is not an exact science and it doesn't need to be. Do it to your own taste, there are plenty of recipes online if you want to use a benchmark.
Enjoy Mauritius Deep Sea Fishing
I went out fishing 6 times on this 2 month stay in Mauritius. 3 days were epic for each wahoo, yellowfin tuna and also dorado. When time is not of the essence it is possible to be choosy about when to go out fishing. It is prudent to try and go when the lunar phase, time of year and local word of mouth all add up to some great fishing.
The north coast is the best place to get some consistent action. If you are only after the big marlin then you should be fishing the southwest coast out of Black River. However, marlin are difficult to catch and you can have many catch less days before you finally hook into one. This makes the north coast a good option and a great way to get more bang for your bucks.